Olive is an award-winning producer, journalist and manager of creative teams.
She's passionate about making a difference and telling stories that matter.
One of the most important days in the life of our Institute was the day we hired Olive to conceptualize and produce a DVD series to help vulnerable children and their families. Olive is intelligent, gifted and passionate and fiercely protects those who entrust her with their lives and stories.
- Dr. Karyn Purvis, Rees-Jones Director, Institute of Child Development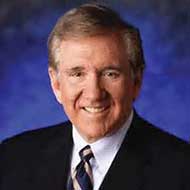 Olive is a person of fantastic journalistic talent with amazing focus and drive. She is easily one of the most intelligent writers and producers I have ever known and is a natural leader and motivator.
- Tracy Rowlett, retired anchorman WFAA-TV, KTVV-TV, Dallas-Fort Worth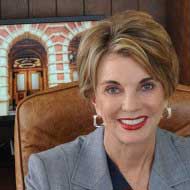 Olive pours heart and soul into everything she does. We are still moved every time we watch the video she made about our historic Ashton Depot. Olive is a good listener, keen writer, and hard worker. You can trust her with your most precious project.
- Shirlee Gandy, owner Ashton Depot, Catering + Events CEO and owner, RPM Commercial Real Estate
Olive brings a wealth of professional skills to the job, the greatest of which is her natural ability to put people at ease. She's a quick study and dedicated to achieving the mission.
Olive doesn't just possess the "It" factor – Olive personifies the word. She has that extra something that defies definition, that distinction between common commitment and committed passion. There are a large number of us out here who admire and appreciate her untiring work ethic and her ability to turn possibility into reality.
- Lonny Wilder – Vice President: Public Safety Group, TargetSolutions Learning, LLC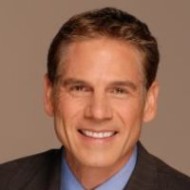 Olive has a passion for storytelling that's contagious. In the field, she has an unlimited amount of energy and a curiosity that led to some of the best reporting I've been a part of. In the edit room, she finds the perfect mix of words and pictures. We worked on many Dateline stories over the years but our reports on the aftermath of Hurricane Katrina were some of the best. The conditions were terrible, the hours long and the stories heartbreaking, but Olive's drive kept us going and her compassion for the victims put people at ease and gave us a unique insight into one of the worst disasters in American history.
- Rob Stafford – NBC5 Chicago
Olive earned our abiding trust when we worked closely together on a documentary about our family and our struggles with our special needs son. She has an amazing ability to capture the heart of the story. The videos she created for the TCU Institute of Child Development have helped thousands of parents.
Whether you're creating a legacy or promoting an innovative idea or product, you can count on Olive to do it beautifully and with sensitivity.
- Debra Delulio Jones, M Ed – Director, Parenting Adoptees Can Trust